On Reddit, there is a subreddit called Makeup Addiction where anyone can tell people about their makeup skills, share life hacks, or ask for advice. This subreddit united some very different girls — some of them are already professional makeup artists, and some are happy that they have learned some very simple skills. We decided to tell you about our favorites.
Bright Side has looked through all the photos on this subreddit and chose the most interesting ones. These women will show what they look like with and without makeup and share their stories. And at the end of the article, there is a bonus for you.
"I'm practicing doing my own makeup for my wedding in April. My goal is to still look like myself and keep it pretty natural."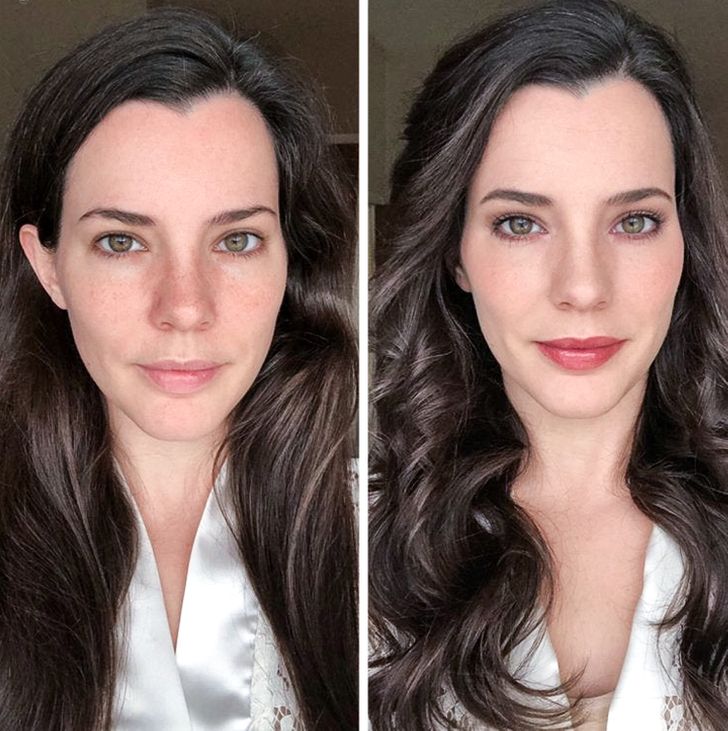 © That_Cat_Girl / Reddit
"I did makeup for my friend. I was kinda worried that I made her eyebrows uneven-looking, even though I followed the natural shape of her eyebrows and tried to make them look even."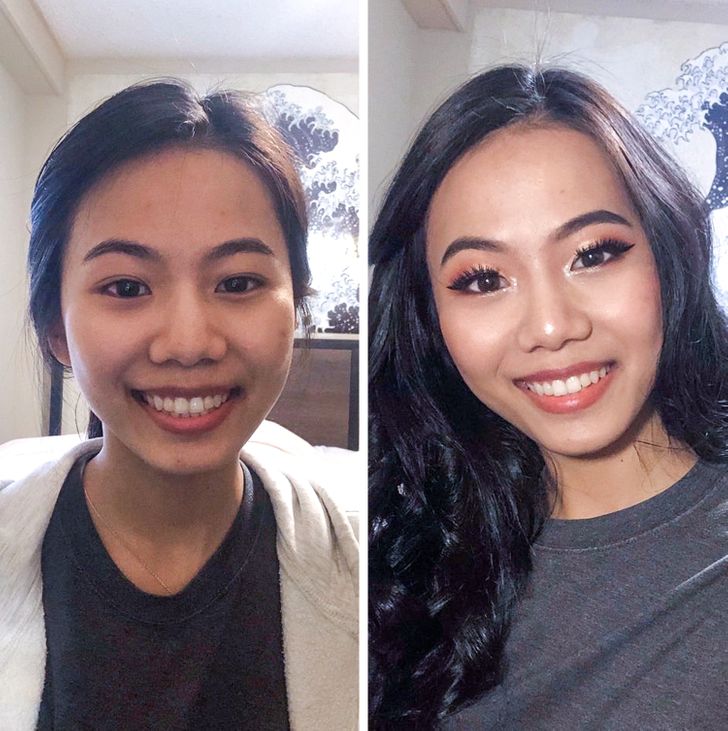 © cigarte / Reddit
"My daily rushed 'Baby is taking a 10-minute micro-nap' face"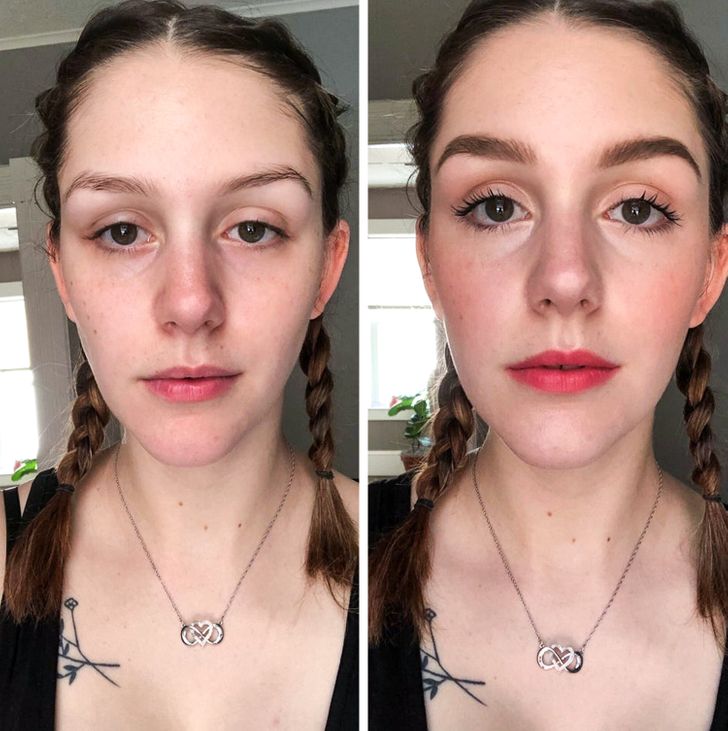 © JoyLea / Reddit
"Before and after everyday blushy look"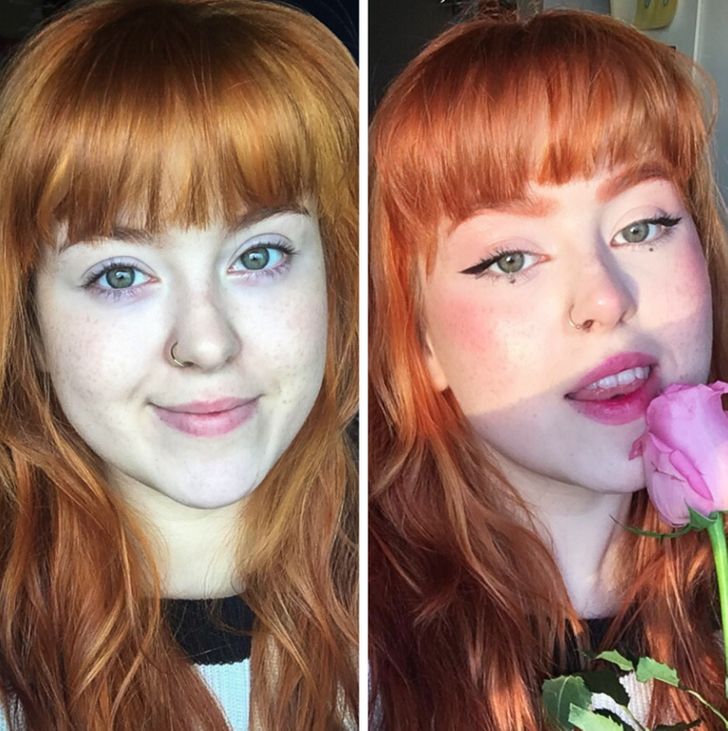 © cosmokitten906 / Reddit
"I did a 'no makeup'-makeup look."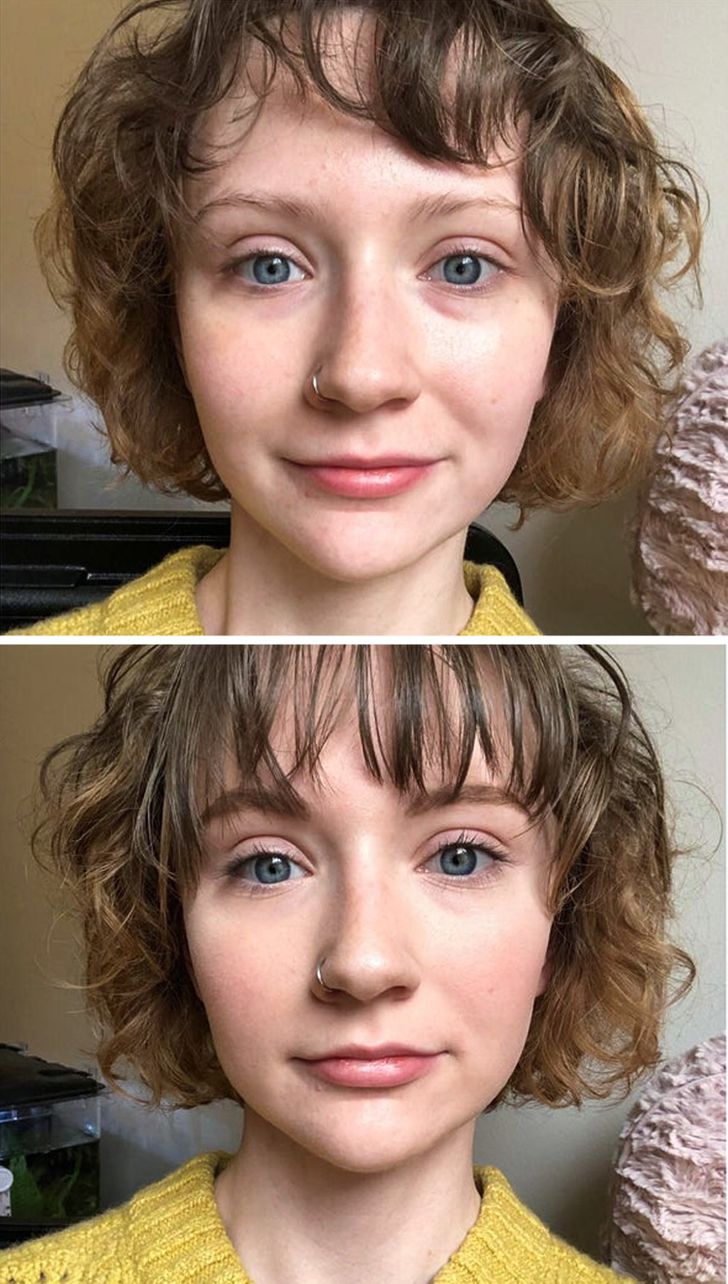 © prongs8875 / Reddit
"I watched a lot of videos on makeup and Korean beauty trends."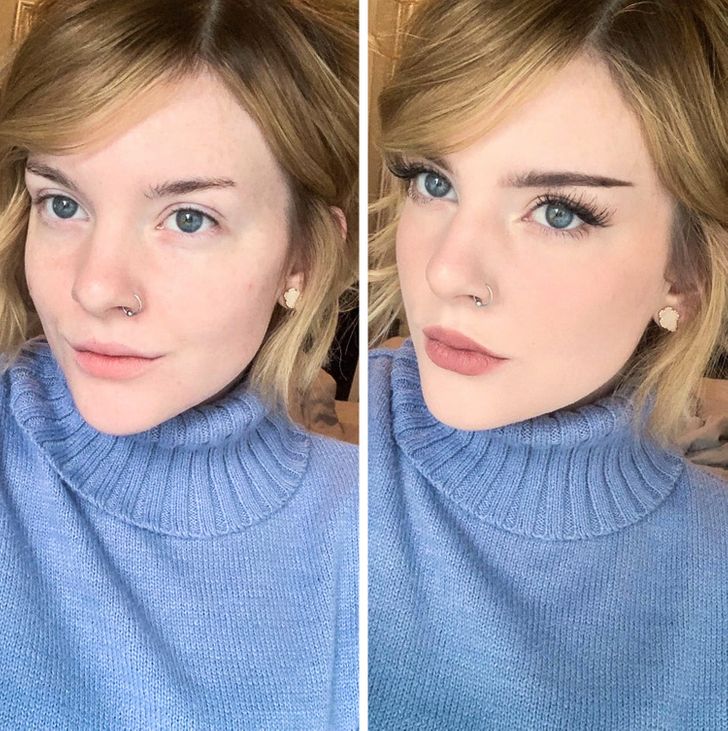 © krustypewp1000 / Reddit
"Nothing fancy just trying to enhance / look more awake."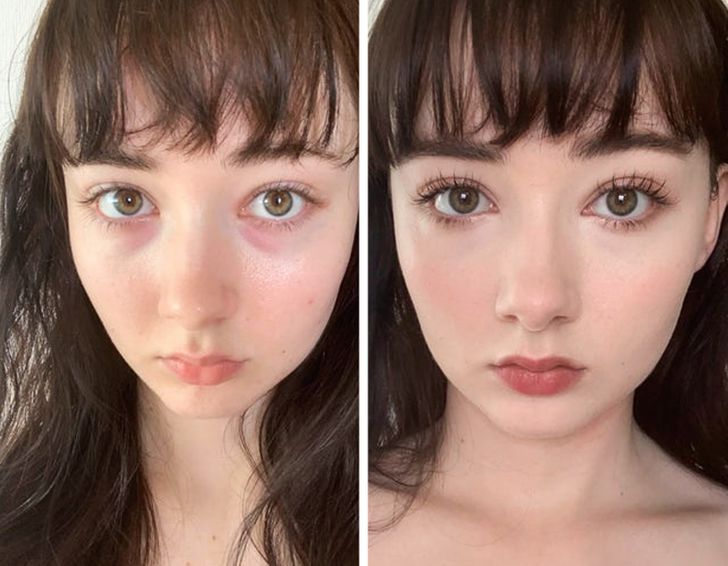 © 93847372em / Reddit
"Full acne coverage!"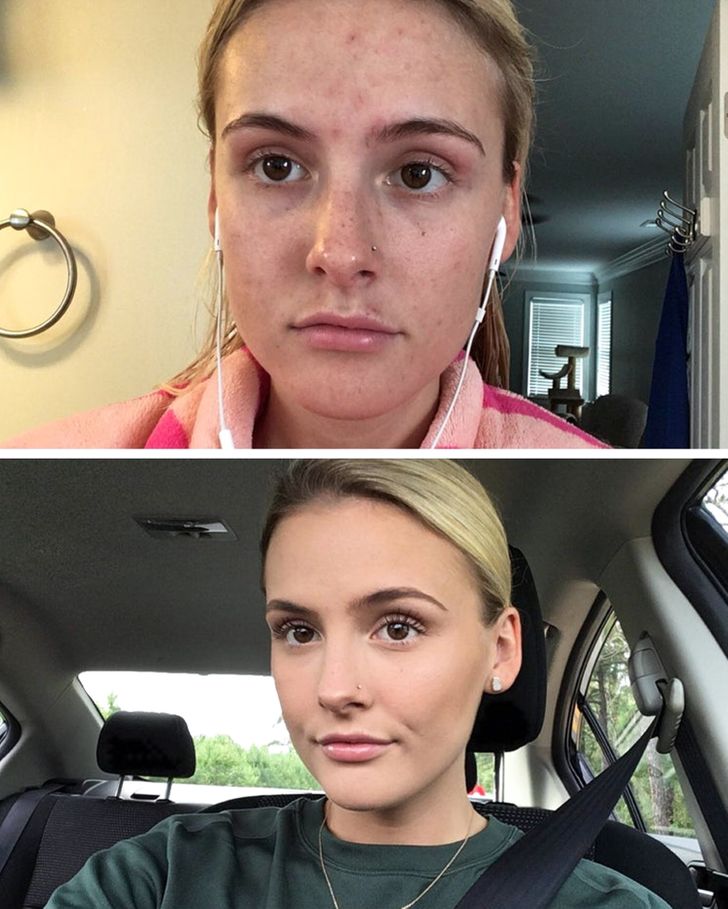 © wanderbells / Reddit
"Makeup always looks the best when you have nowhere to go."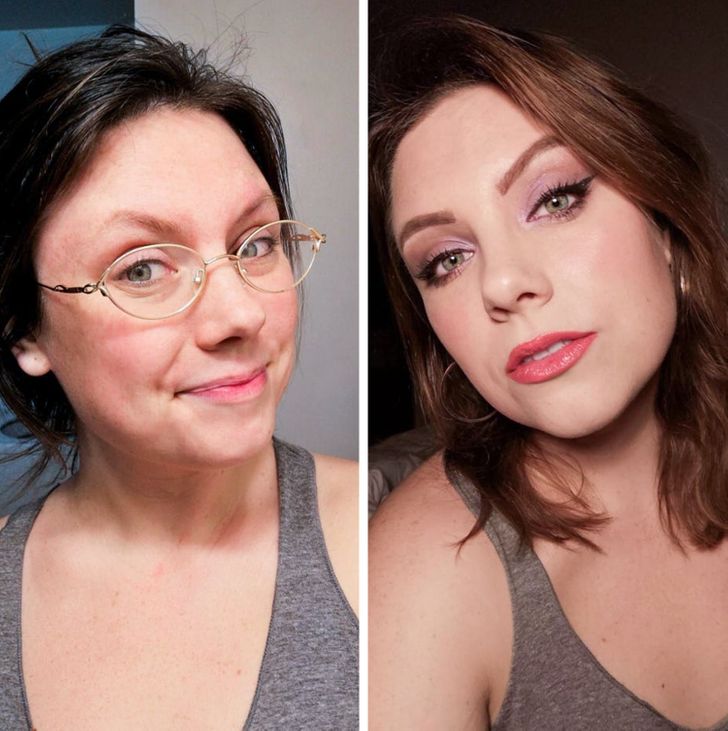 © Sparkyyy / Reddit
"The night before my wedding my little sister got an eyebrow wax and they caused a HUGE burn on her face. Luckily, I had the most AMAZING makeup artist swoop in and save the day!"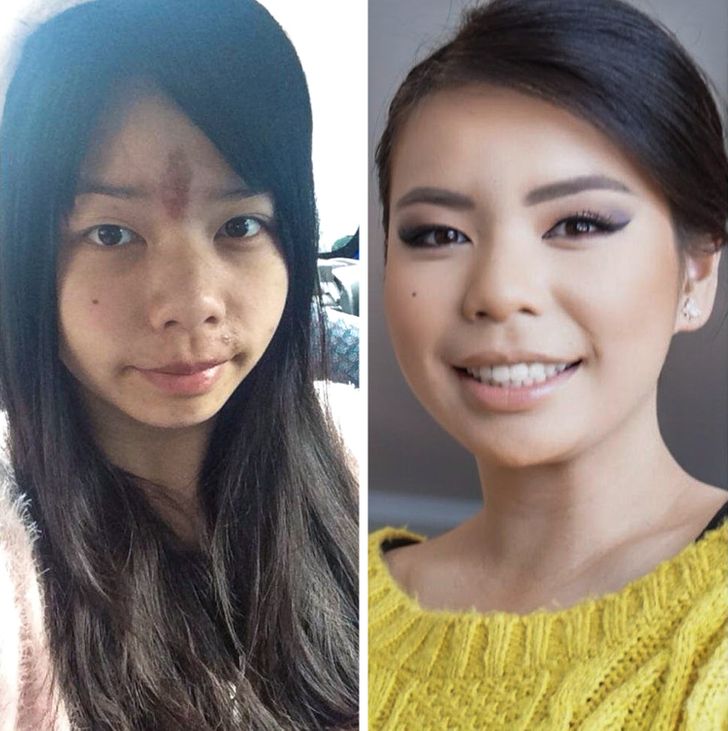 © idk_really / Reddit
"With and without makeup: I tried to make my freckles less visible, but still natural-looking."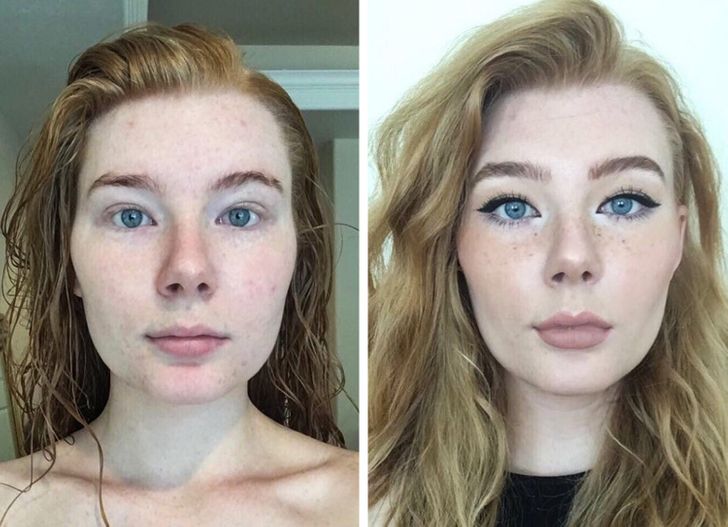 © vangoghs_girl / Reddit
"My mom doesn't do makeup. Today, I did makeup for her and she was shocked by how much she changed."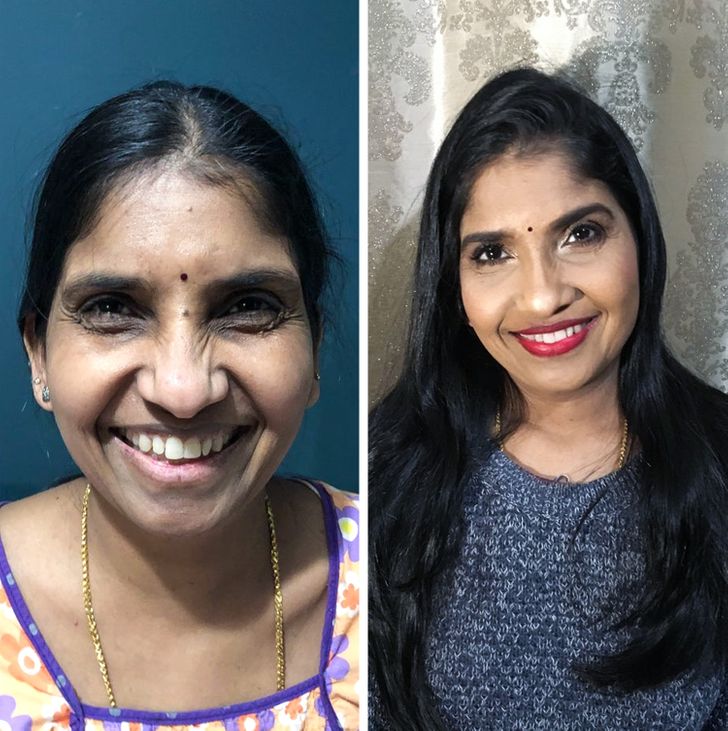 © TheWhitestBrown / Reddit
"My everyday 'no makeup' makeup look"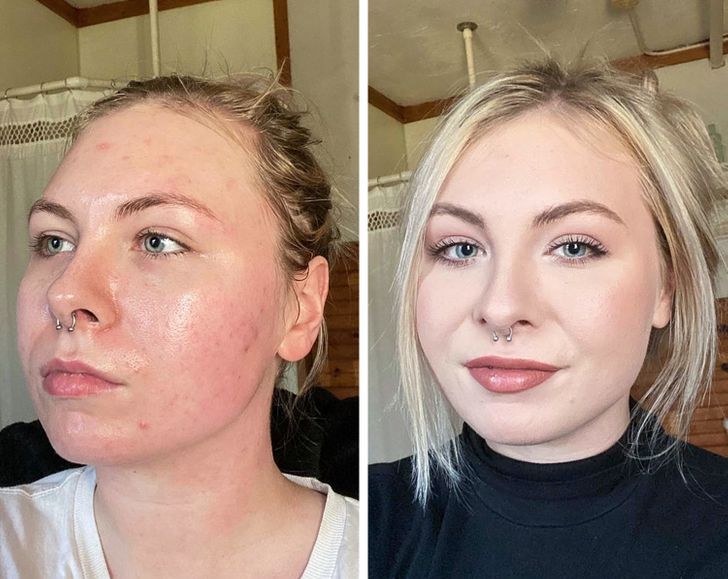 © mau5turd / Reddit
"Ready for a date with myself"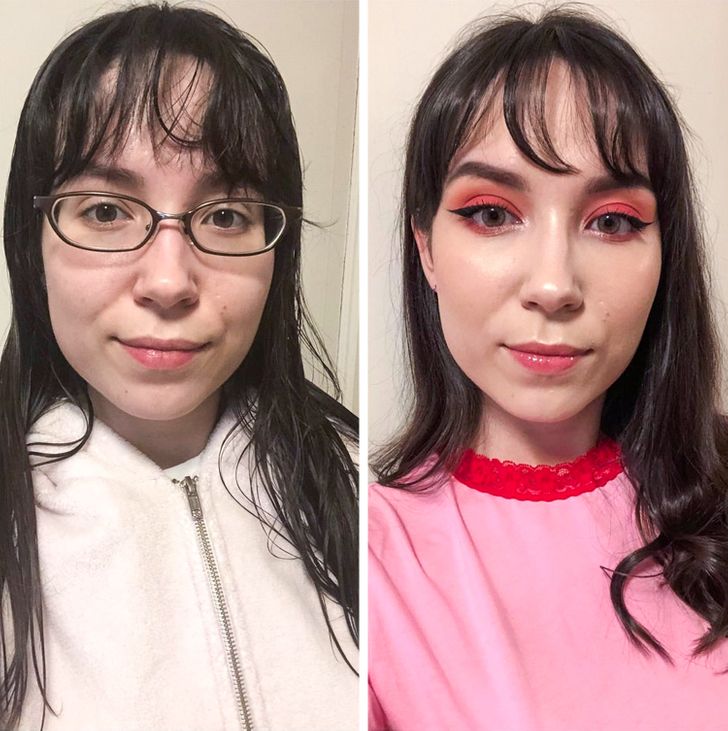 © wiwalla / Reddit
"Grunge-inspired smokey eye and cool lip"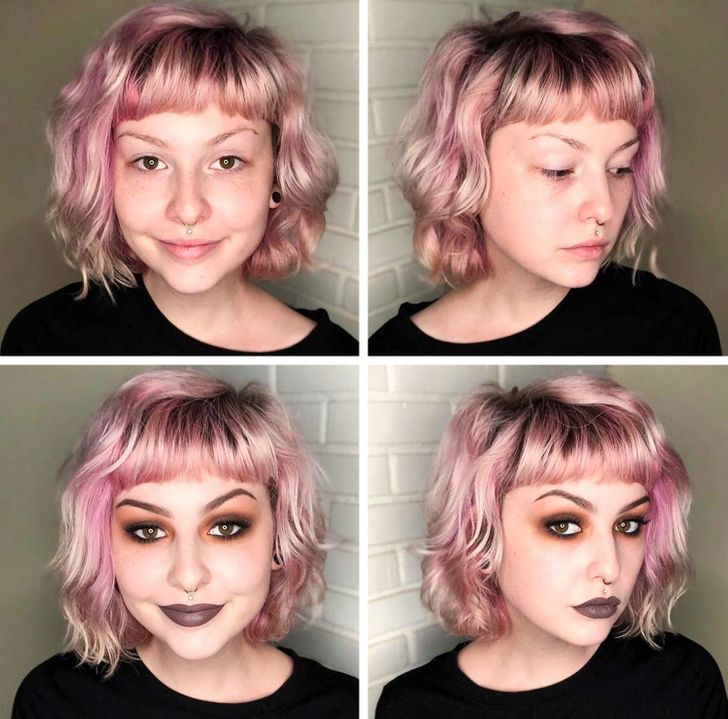 © daysbefore / Reddit
"My everyday 15-minute glam face: The lashes take the most time."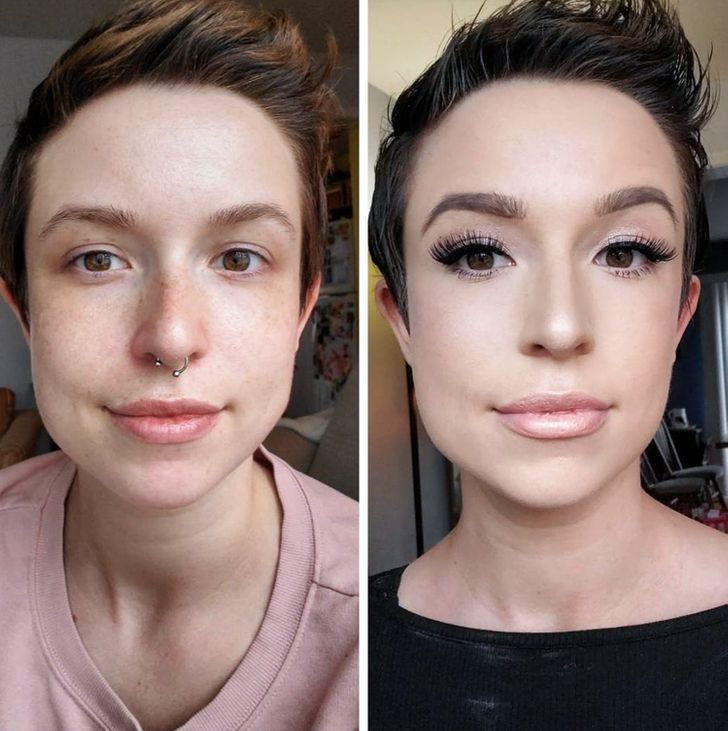 © giantmaneatingotters / Reddit
"Yeah, I know my eyebrow shape is still different."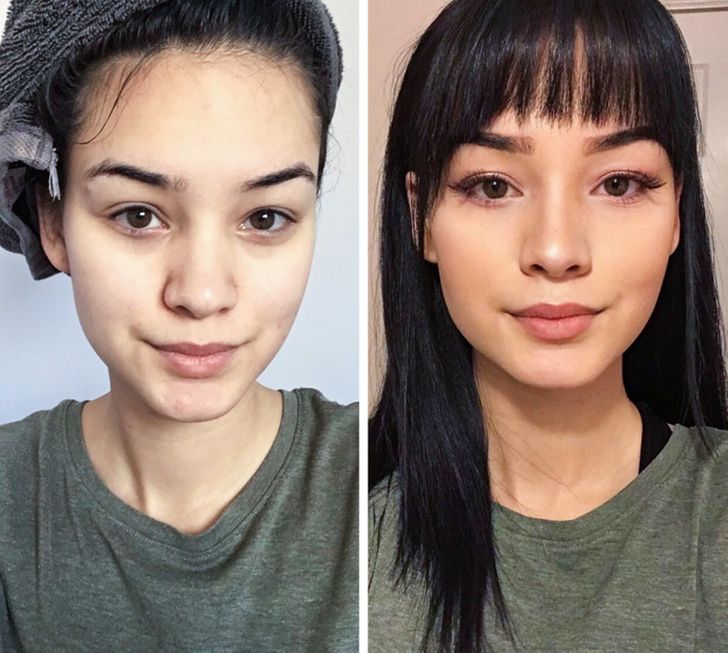 © miyukisenpai / Reddit
"I gave my mother a makeover!"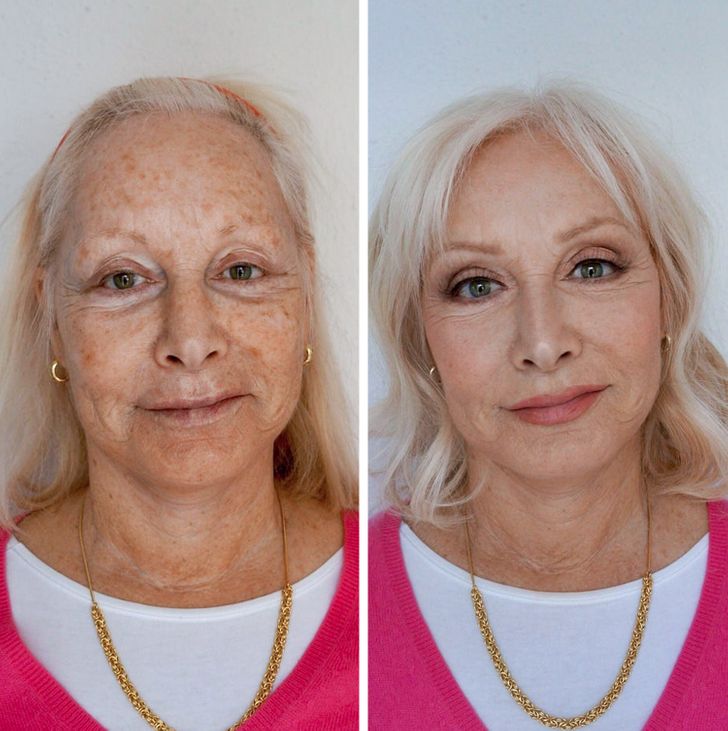 © makeupformermaids / Reddit
"I tried for a fresh, summery look."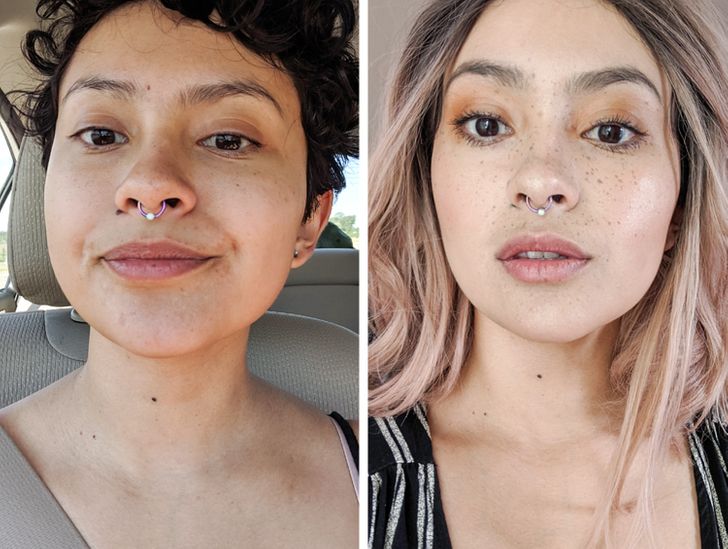 © billyyshears / Reddit
"I've finally found something to hide my under-eye bags."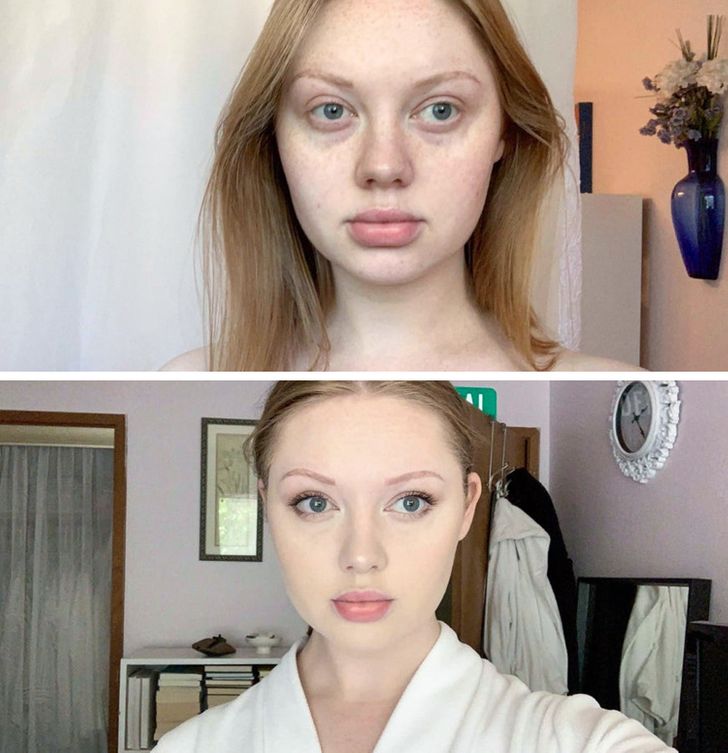 © amstown / Reddit
"I have cystic acne, but someone told me my skin looked beautiful today."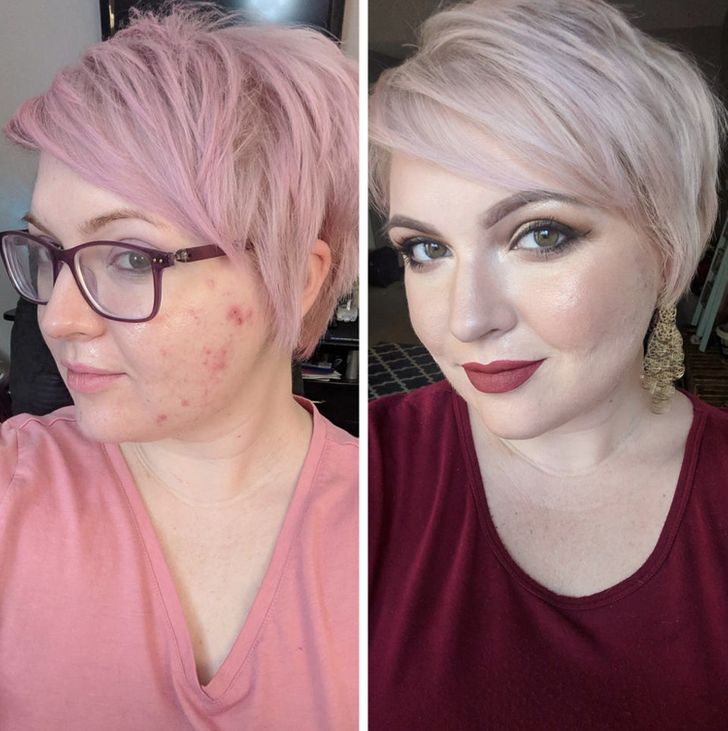 © veryemmappropriate / Reddit
"Was going for the most traditional Hollywood glam look I could get."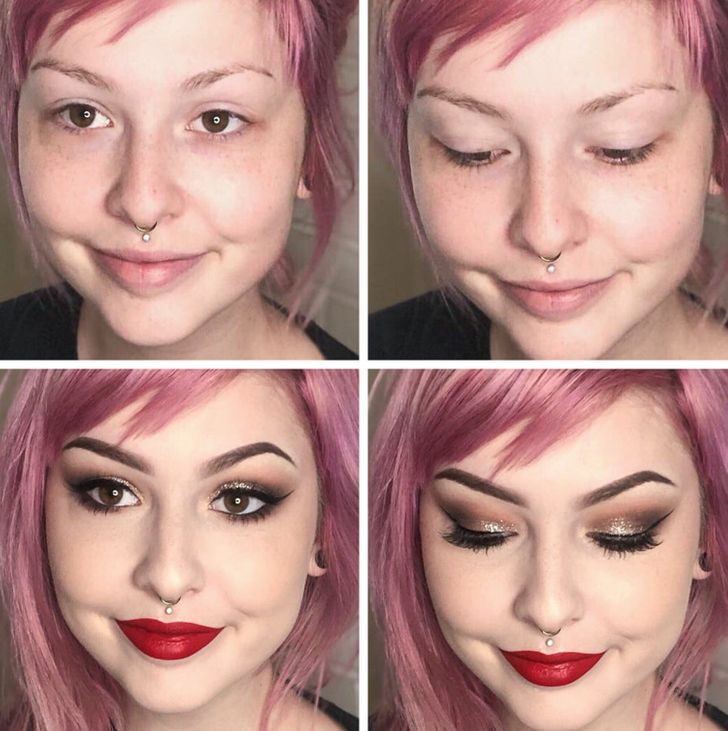 © daysbefore / Reddit
Bonus: It looks like this guy mastered the art of makeup without makeup.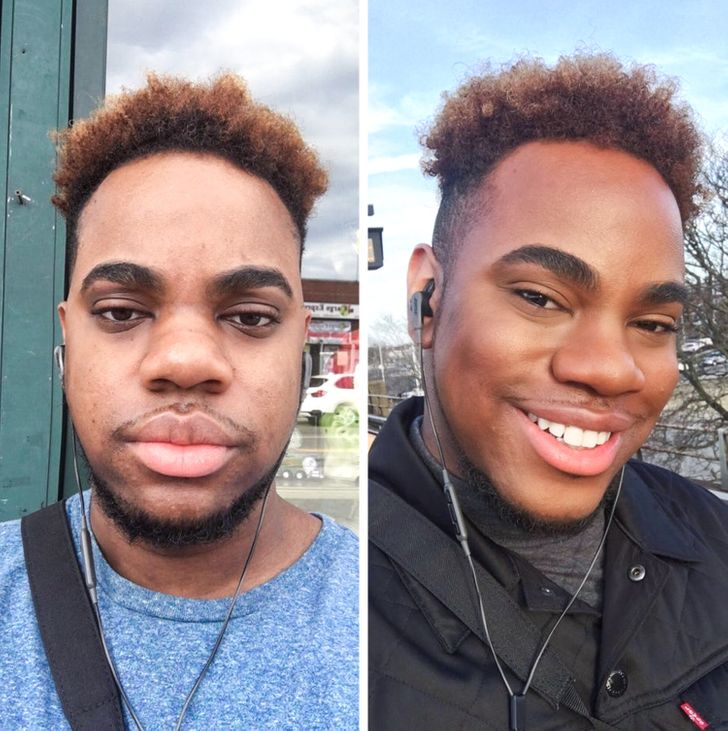 © nijonas12 / Reddit
Do you often go out without makeup? Or do you prefer to have some on whenever you leave the house?