While some people bloom when puberty hits, there are others who get their glow-up later in life. We all go through different phases until we achieve the look, style, or confidence we've always wanted for ourselves.
Bright Side found 19 people who kept their eyes on the prize and went on to become their best selves. They've truly inspired us, so we want to share all these motivational vibes with you.
1. "Age 14 vs 20: I stopped squinting my eyes and stuck with K-beauty."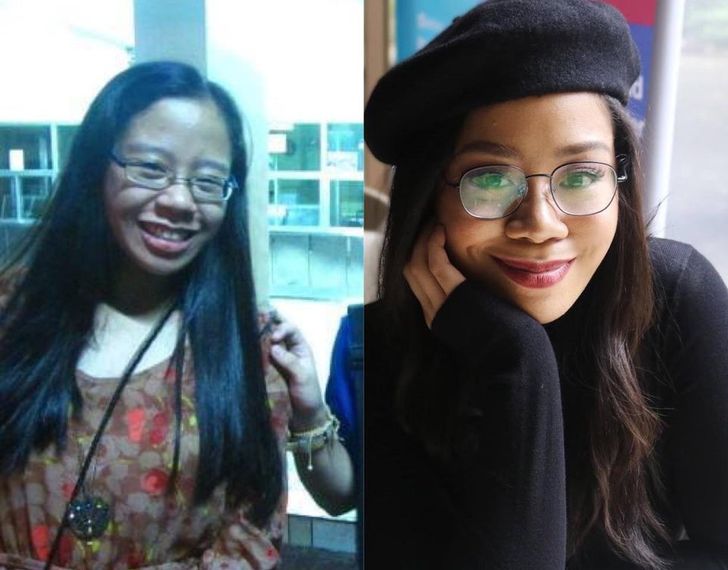 © justemoiii / Reddit
2. "A 3-year difference — never give up on yourself!"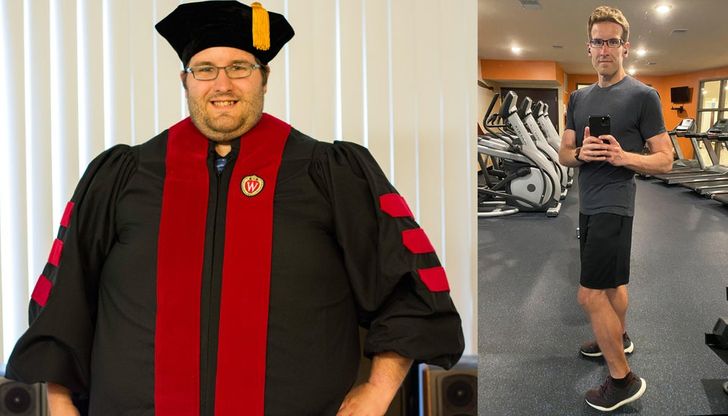 © FreethoughtChris / Reddit
3. "Age 17 to 23 — it's the same person, I swear!"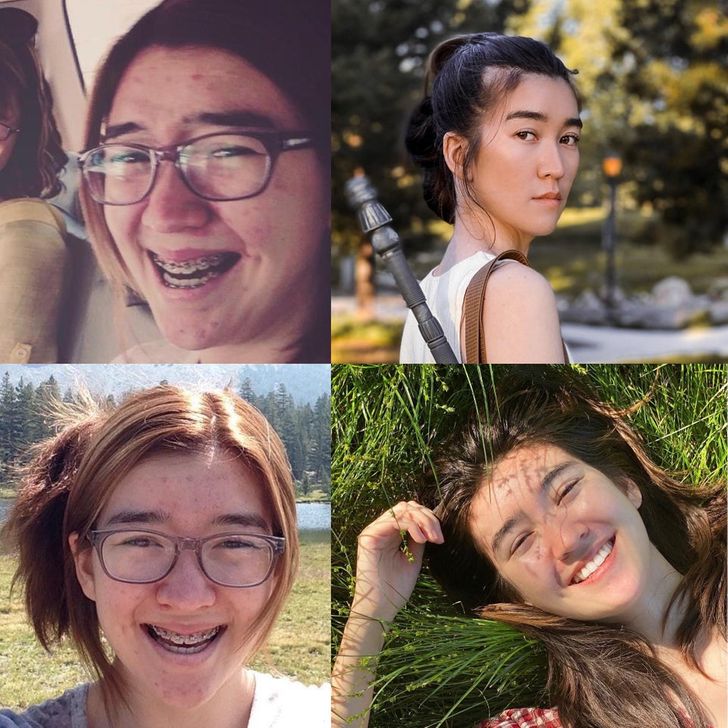 © tallcabbagegirl / Reddit
4. "August 2019 to June 2020 — my first time wearing this dress in 2 years!"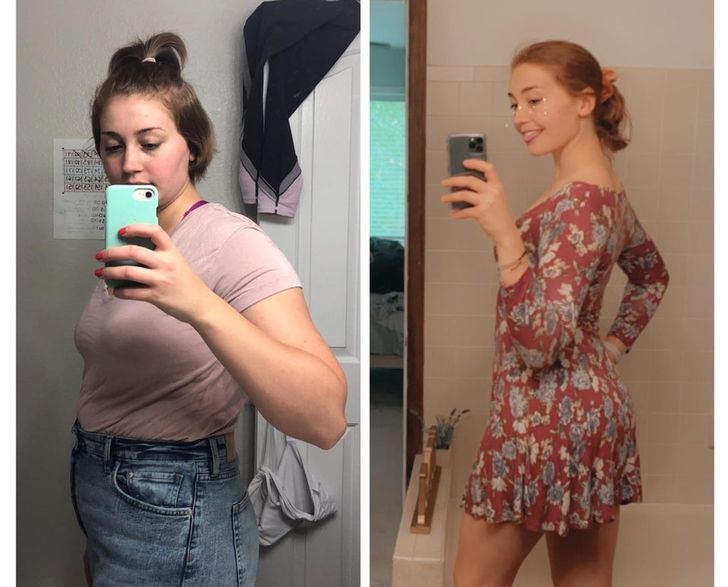 © tordorit0 / Reddit
5. "Age 17 to 26 — I was literally about to be a high school senior in that left pic. Still can't believe how different I look."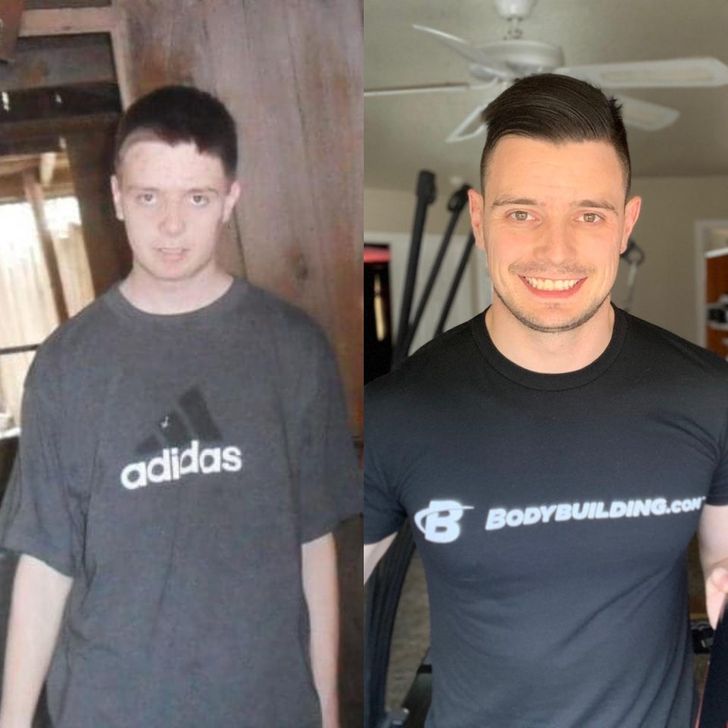 © AJJay7 / Reddit
6. "This is my 2-year journey of mewing. I'm in shock myself to actually see how much my face has changed!"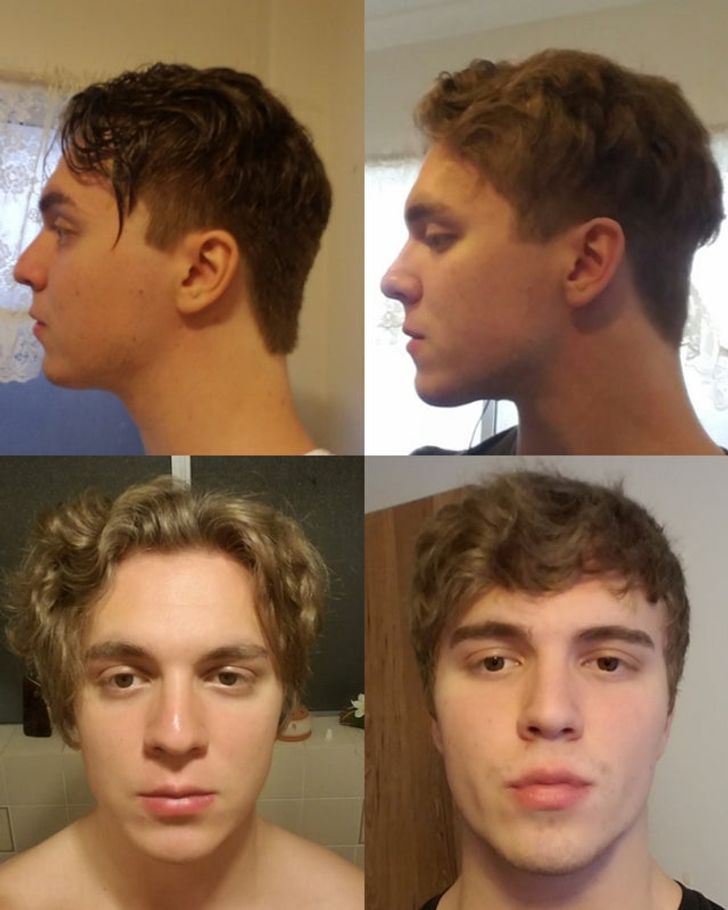 © Kewickz / Reddit
7. "Age 9 to 19! I grew into my features and learned angles."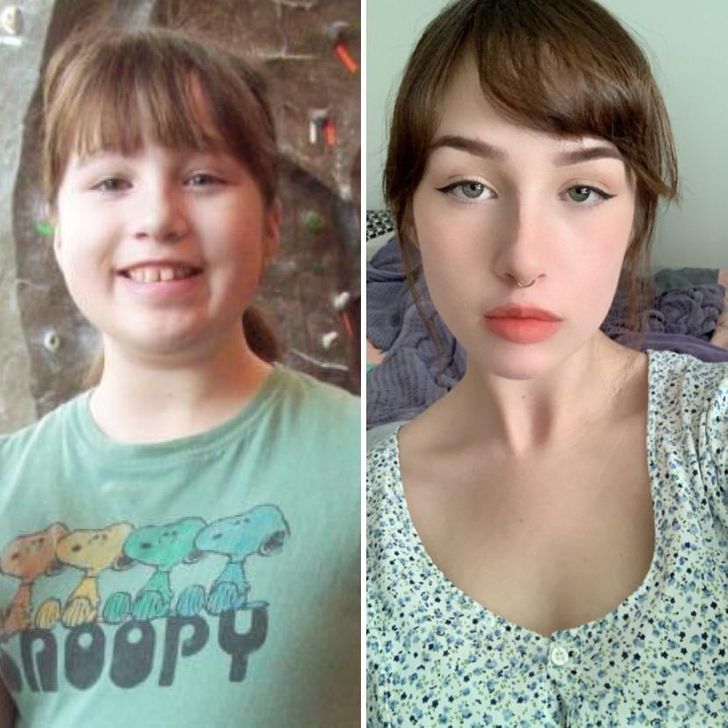 © new-wave-babe / Reddit
8. "11 to 18 — I got braces, learned how to smile properly, and figured out how to draw in my nonexistent eyebrows."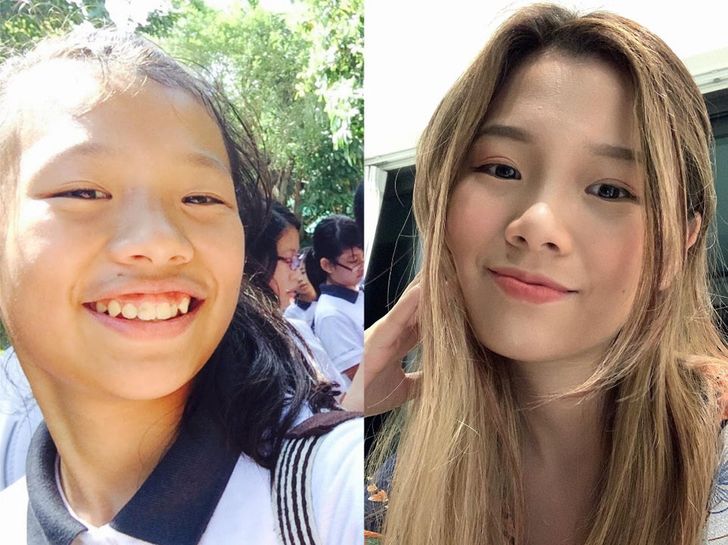 © ithinkimalivee / Reddit
9. "Check out my new pearly whites!"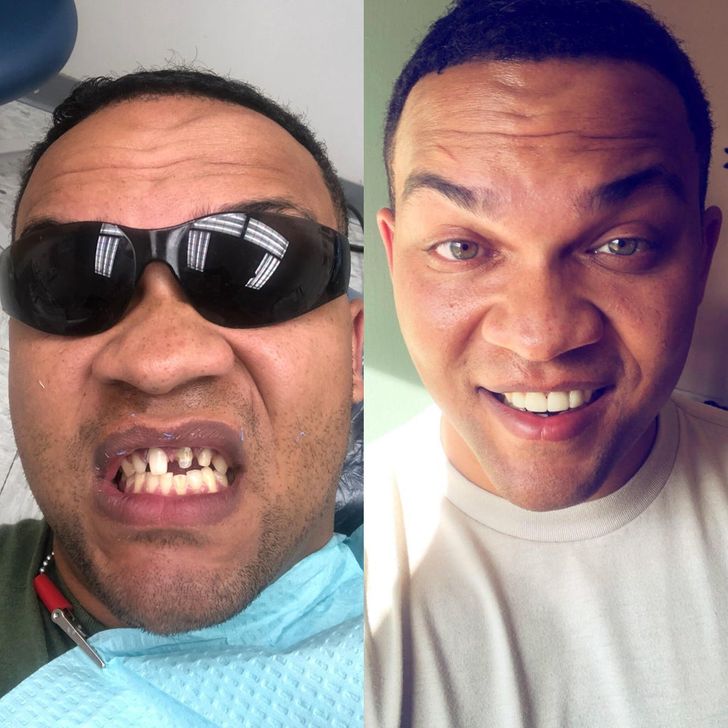 © Dalo600 / Reddit
10. "I was inspired by my girlfriend to lose weight and am very glad I tried my best. Here's my 2-year weight loss."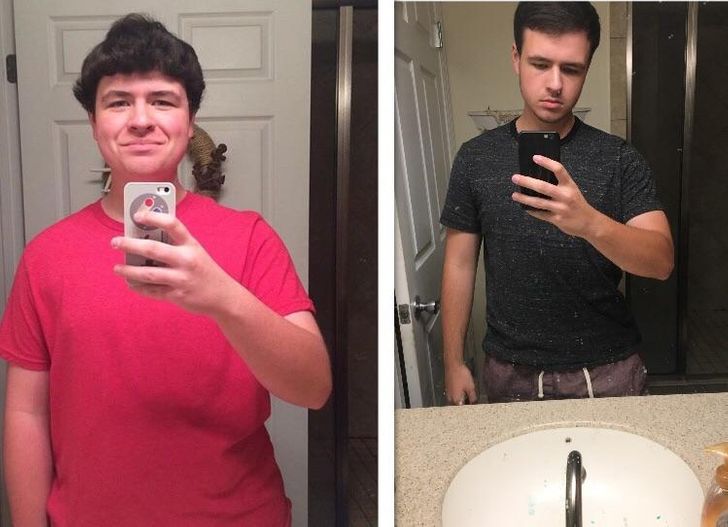 © SearchFinish1 / Reddit
11. "I was called ugly a lot in middle school. In my 20s, I realized that I could define my own standard of beauty. On the left is me at age 16 and on the right, age 27."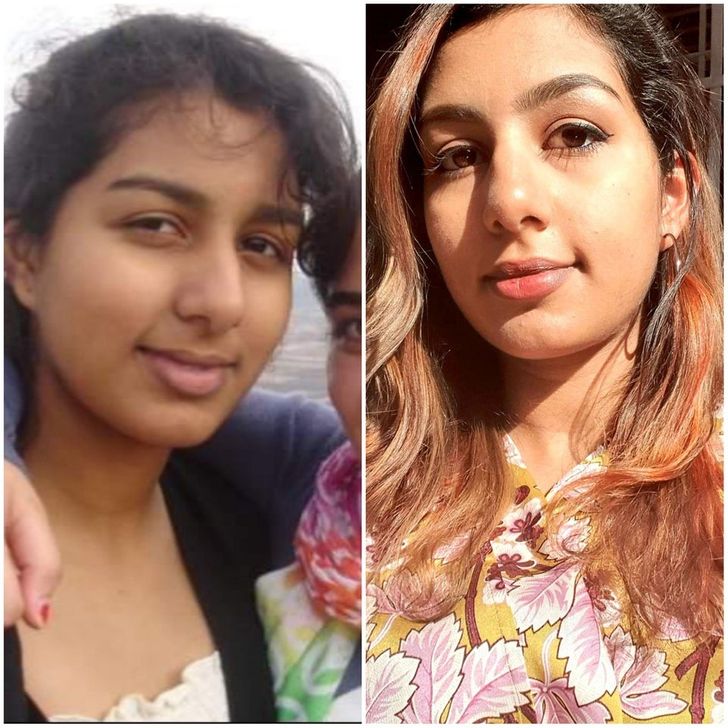 © noiseferatu / Reddit
12. "Age 13 to 20: I was bullied for most of my life. Over this time, I've grown to like myself and cherish the life that I have. Proud of how far I've come."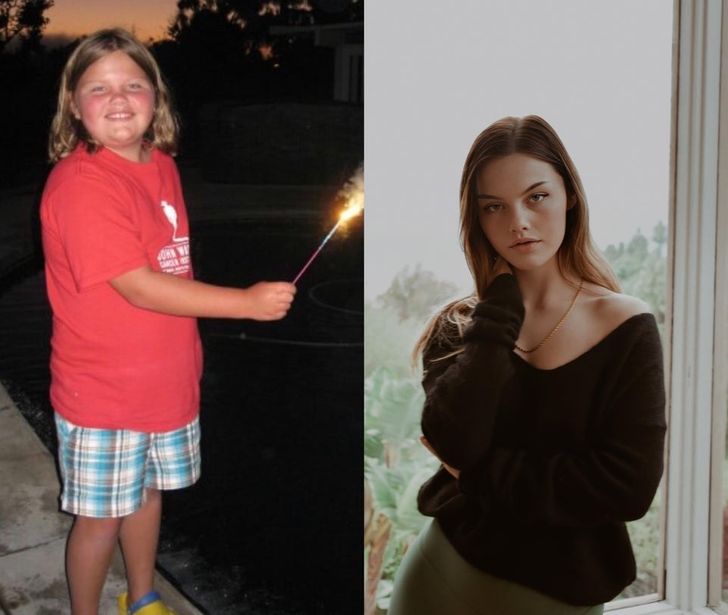 © jreisz / Reddit
13. "13 vs 35 — I was born with a cleft lip and palate, I was bullied, and I had low self-esteem. But my health struggles have made me empathetic."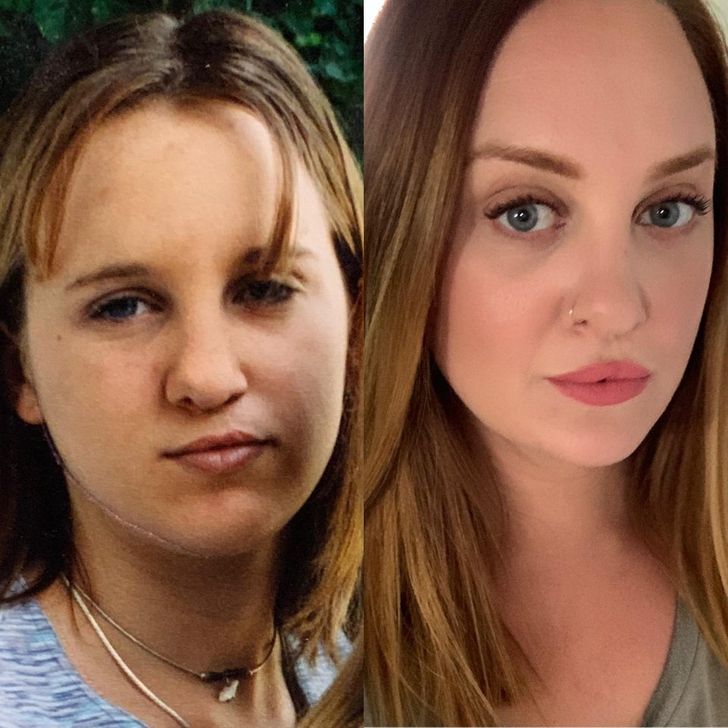 © mandiekitty / Reddit
14. "It's been a heck of a ride (age 15 to age 18)!"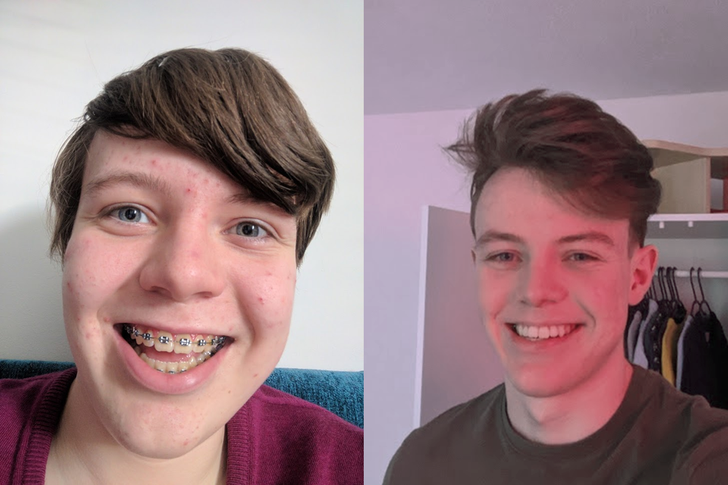 © Poo-et / Reddit
15. "Age 11 to 21, a decade of growing up and learning how to do makeup"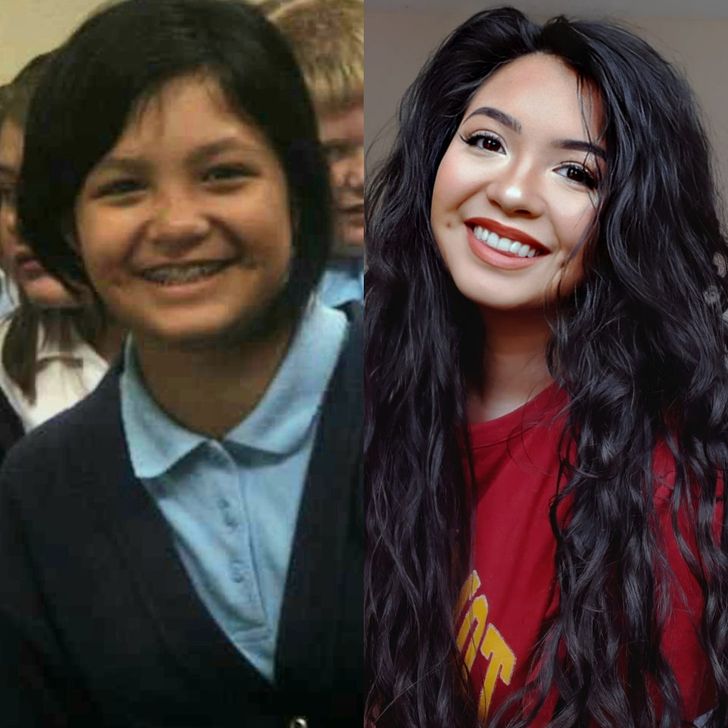 © c4ssienic0le / Reddit
16. "Age 17 to 19 — I've got to say, my high school years were not the best appearance-wise…"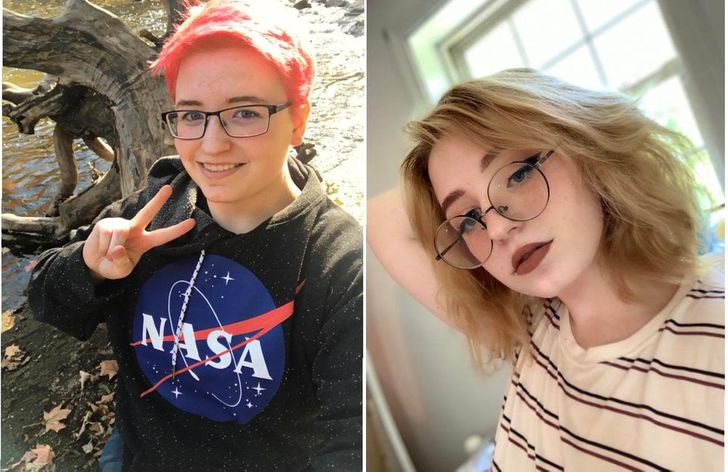 © spiffiys / Reddit
17. "Age 15 to 24 — I was attempting to find a haircut that fit me while overcoming crippling depression. Self-acceptance and growth are so awesome!"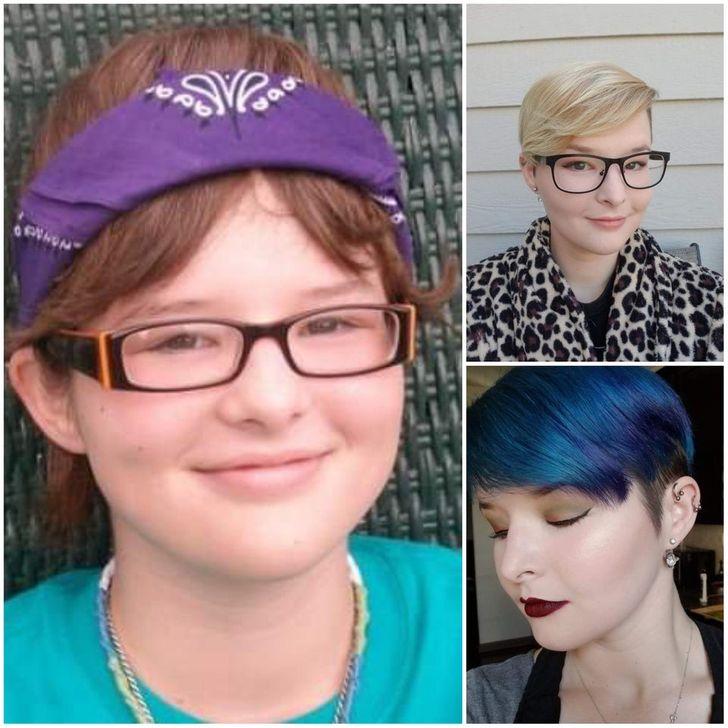 © basseykills / Reddit
18. "12 years old vs 33 years old — I'm lucky my teeth are straight because I never wore my retainer."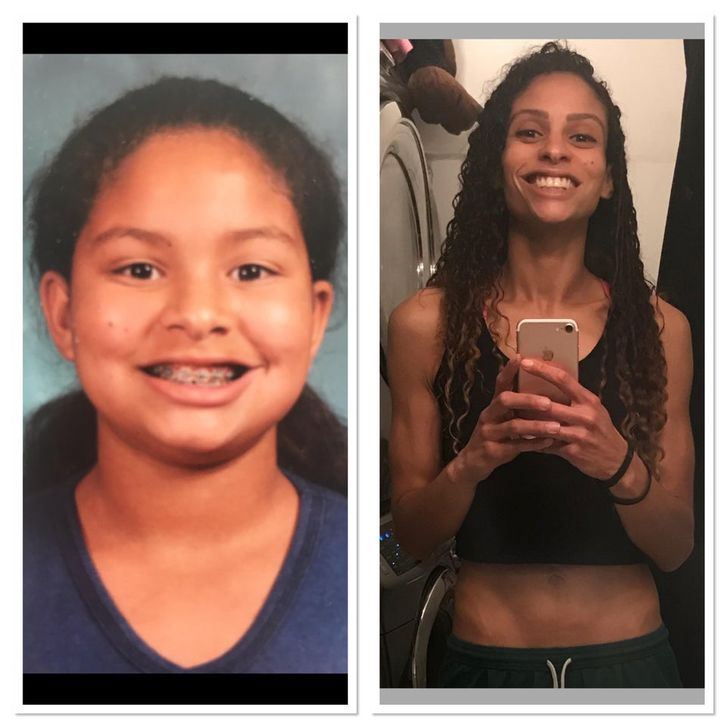 © Yellowcastle / Reddit
19. "Age 15 to 23: My skin cleared up and my hair turned pink."


© SupernovaPrincess / Reddit
What's the best glow-up you've had in your life? We'd love to see your photos too!