As you probably already know, our clothes can say a great deal about who we are. And it's usually the very first impression that defines to other people who we are and how they'd like to communicate with us. So, in order not to ruin that first impression, it's always better to follow some simple rules that can help you look better in any situation.
We at Bright Side put together 10 universal dressing principles that can help you avoid making mistakes in your looks.
10. Choose the proper underwear size.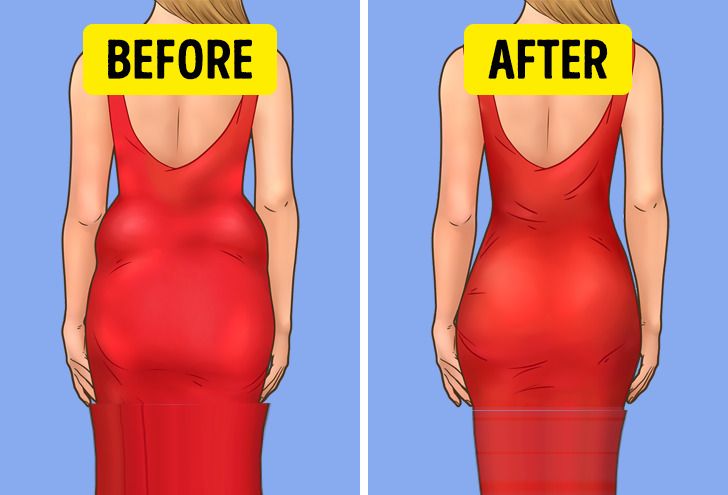 If your underwear is too tight, it can give you a muffin top. To avoid this, try to choose a larger panty size.
9. Wear ankle boots with the right clothes.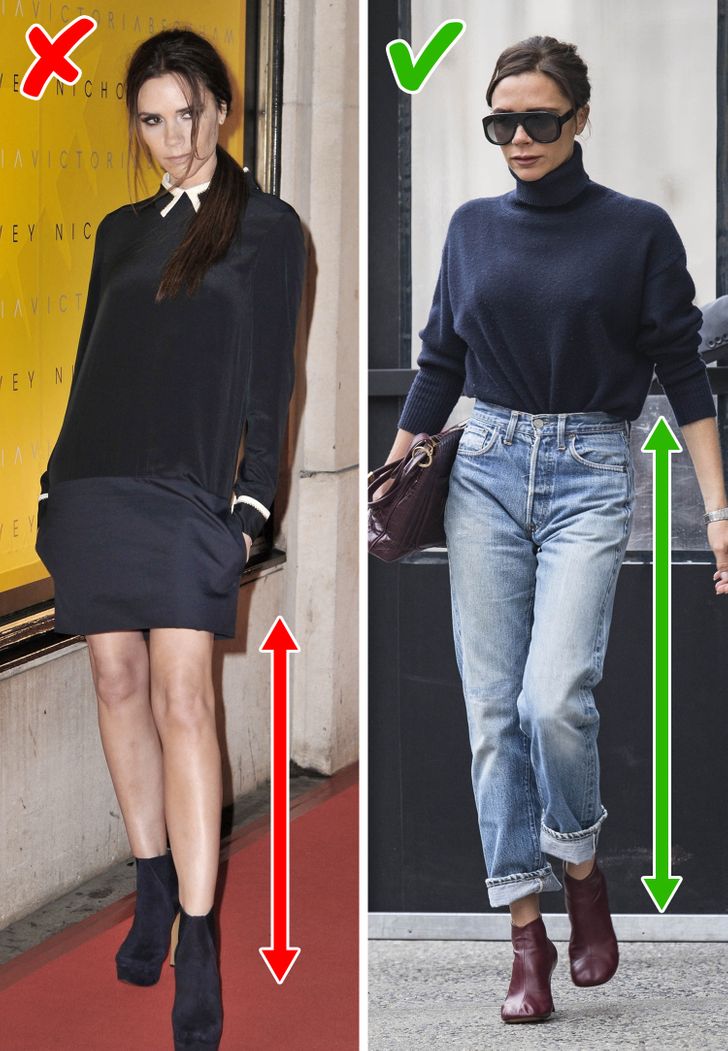 © Bob Fidgeon / Capital Pictures / East News, © SM / MEGA / East News
Wearing ankle boots with a short skirt can visually shorten your legs. That's why it's better to wear them with jeans, trousers, or long skirts.
8. Choose the correct proportions.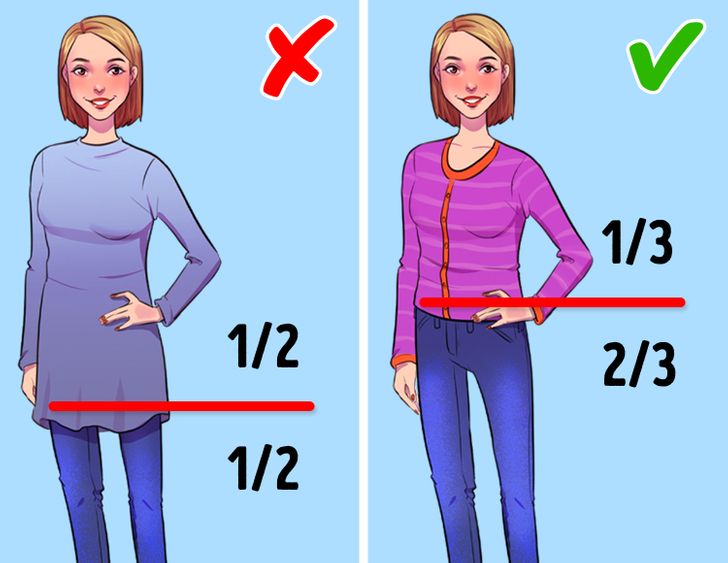 Visually divide your figure into 3 parts. The top should be 1/3 of the entire length of your body, and the remaining 2/3 should be left for trousers or skirts.
7. Tuck in oversized clothes.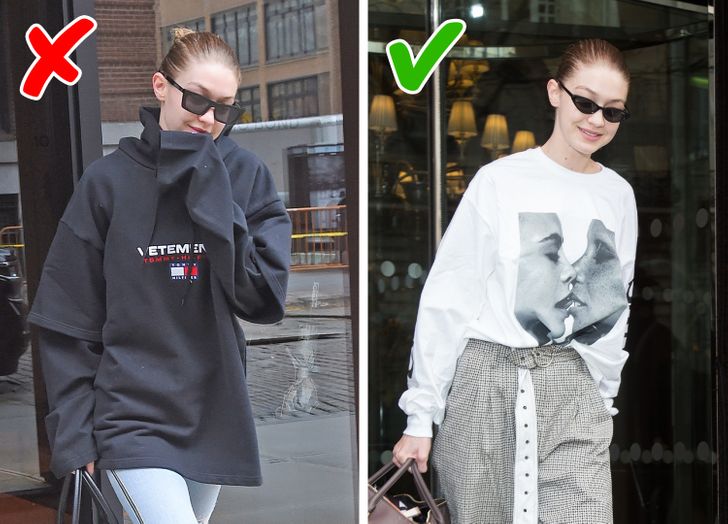 © MEGA / East News, © Berzane Nasser / ABACA / East News
Oversized clothes look better when tucked in at the front. This will emphasize the waist and make you look slimmer.
6. Pay attention to the sleeve length.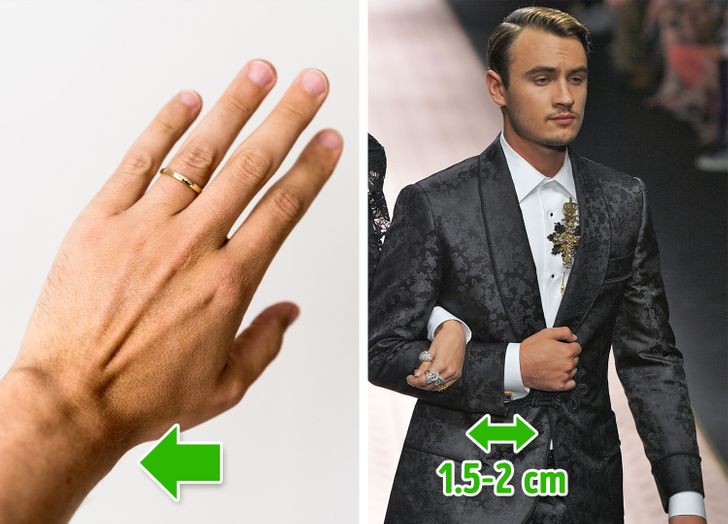 © MR O.K / Unsplash, © Jonas Gustavsson / Sipa USA / East News
The sleeve of a jacket should end near the wrist bone. The difference between the sleeves of the shirt and jacket should be 1.5-2 cm.
5. Choose the right color pocket square.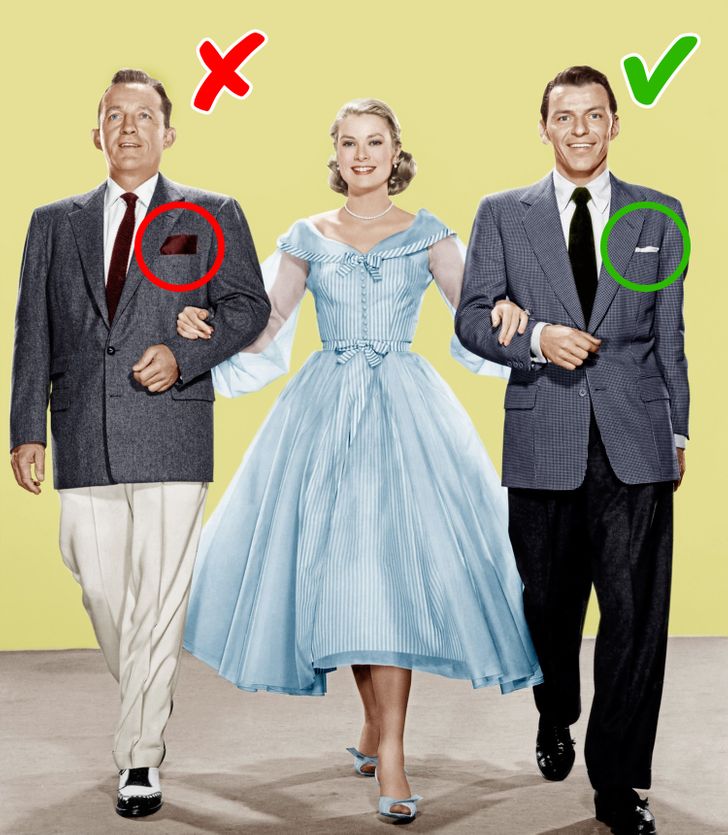 © East News
If you have doubts about the color of your pocket square, choose a white one. It's a universal color that fits everyone. It's also better to not match the color of your tie with your pocket square. Instead, they should complement each other.
4. Don't overdo it with accessories around your face.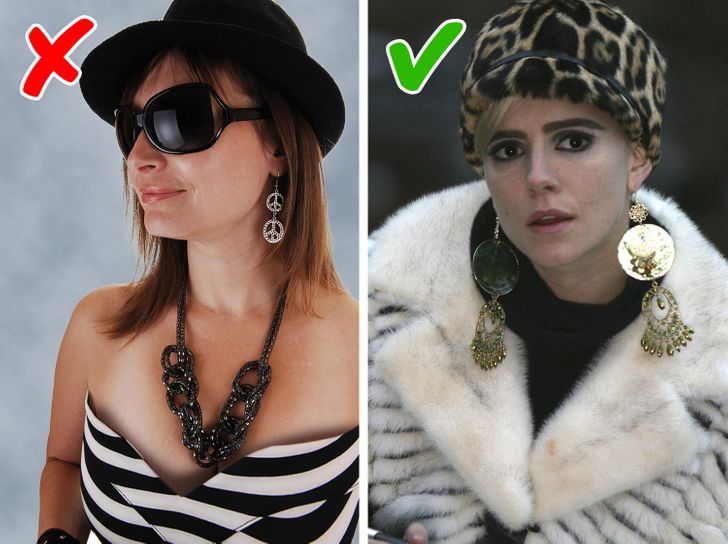 © Depositphotos.com, © Bigpicturesphoto.com / East News
There should be no more than 3 accessories. It can be glasses, a necklace, a hat, a brooch, earrings, or a shawl. Choose the 3 that you like the most and combine them.
3. Choose tights that match your skin.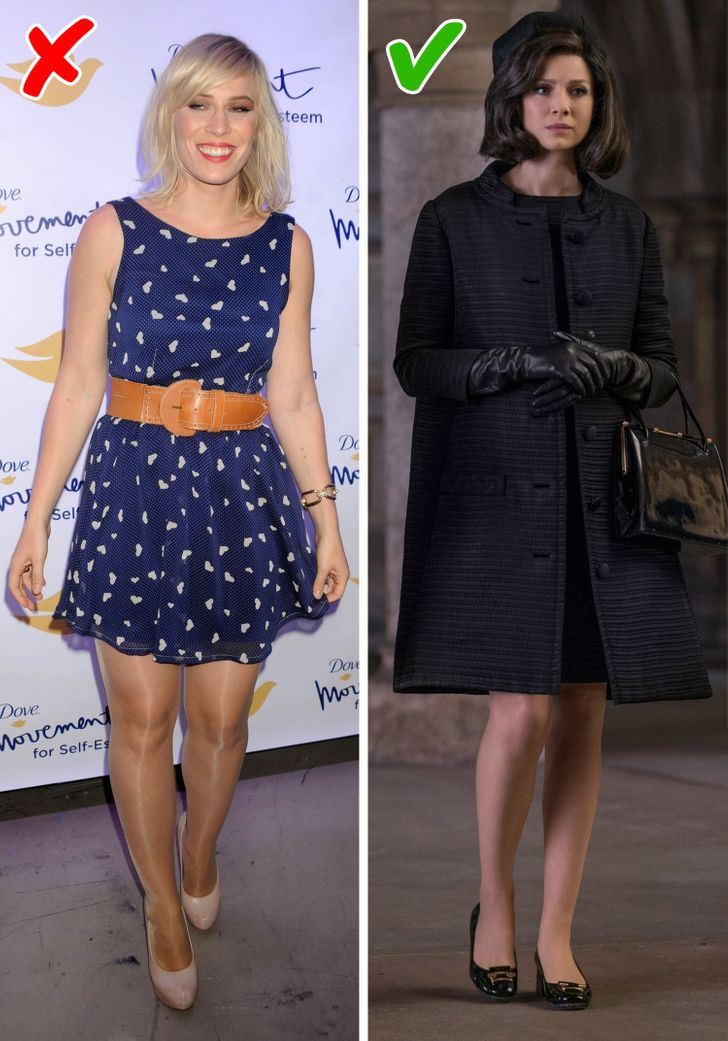 © LFI / Photoshot / Reporter, © East News
Your tights should be invisible with no tanning effects or sheen. Black tights should be selected based on the thickness of your clothing. The thicker the clothes, the denser the tights.
2. Pay attention to the length of your trousers.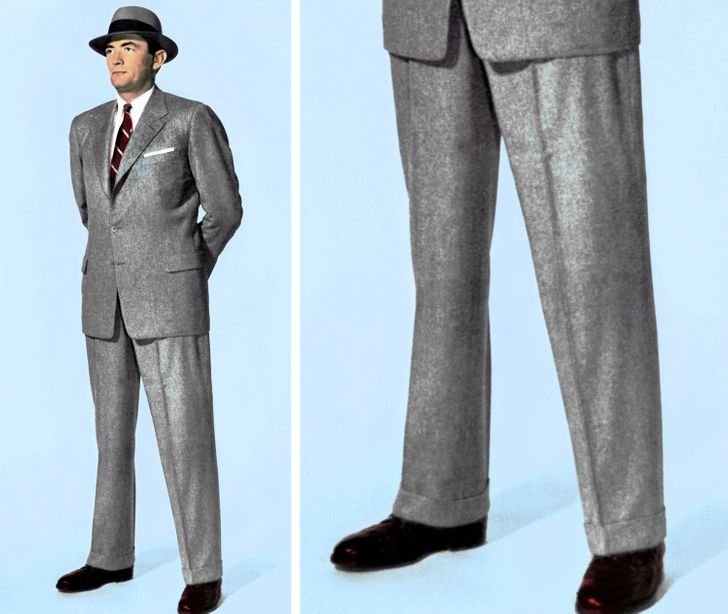 © East News
You should choose the most common and classic length. This means that 1/2 – 2/3 of the hem of your pants should cover your shoes. This will help you look more mature.
1. Be careful with one-color outfits.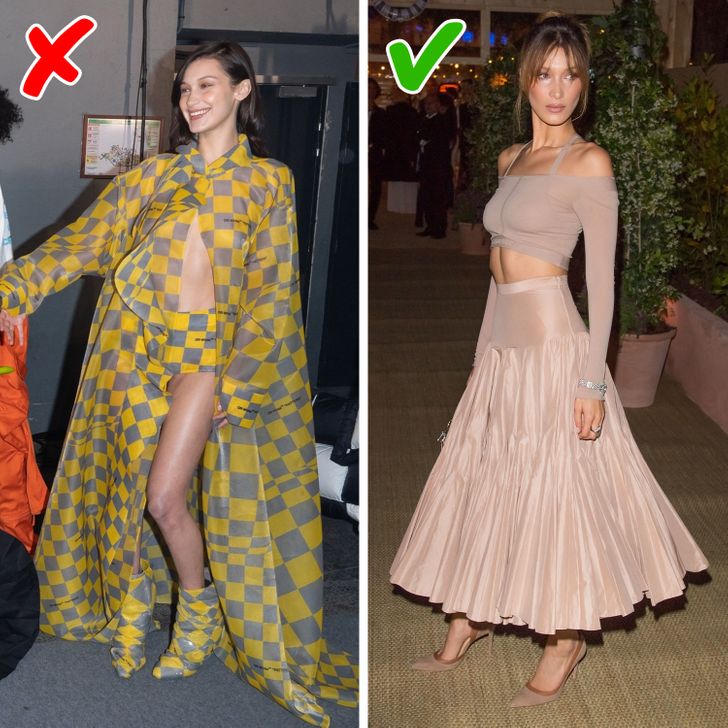 © Laurent Vu / SIPA / Sipa Press Russia / East News, © CPD+DFY / KCS / East News
If you really want to dress in only one color, it's better to choose different shades of it.